1.What is heavy duty connector?
The HDC connector is a rectangular heavy duty connector or industrail heavy duty connector, rugged industrial connector designed to transmit power, data, and signals in harsh environmental applications.
2.What applications are HDC connectors suitable for?
Heavy duty connector with a lots of advantages.So heavy duty connector are applied to various appications.Heavy Duty connectors typical applications include robotics, automation, machinery, railway and power applications.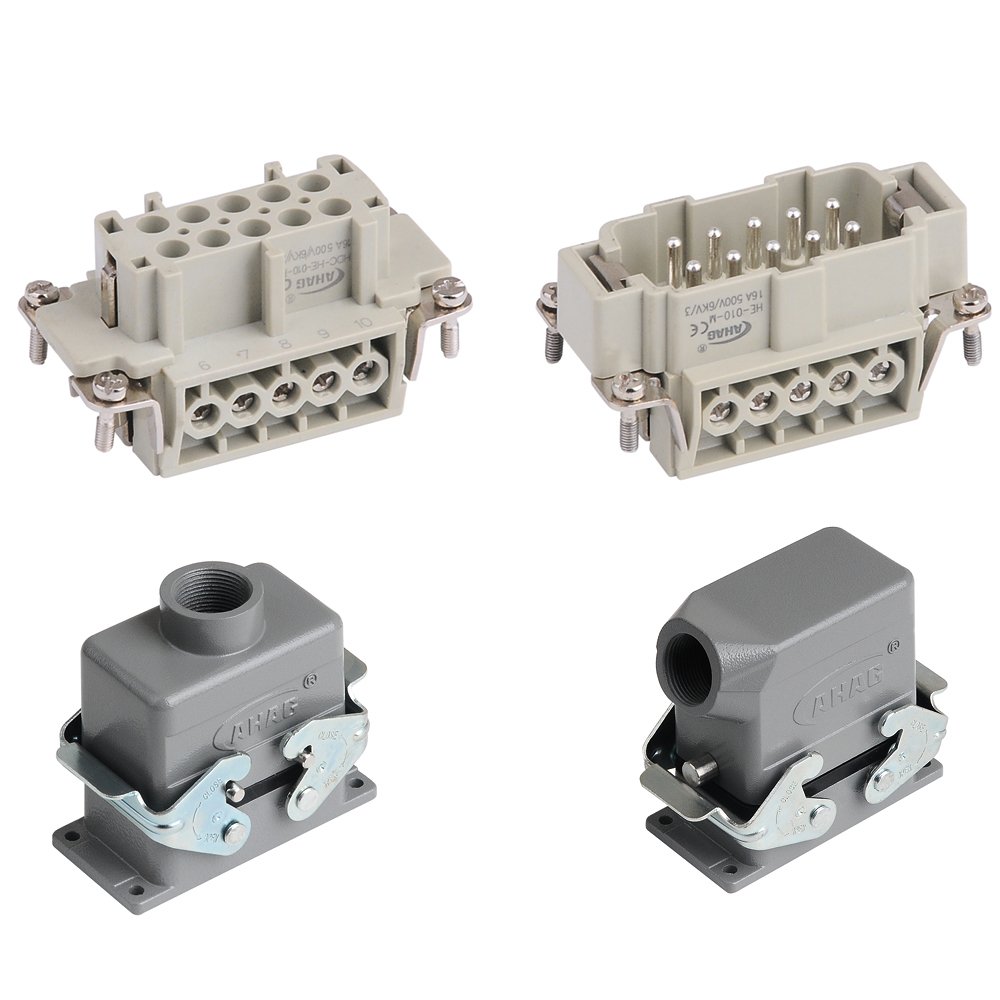 3.What products does the HDC product portfolio consist of?
Housing&Hoods: provide different protection levels of IP65, IP67, IP68 and IP69k
Terminal system: screw, crimp and cage clamp termination range from 5A to 650A
Inserts: Provides up to 216 pins in a connector for crimping, screw termination, or cage clamp
4.What types of HDC connector structures are there?
Bulkhead Mounting Type
Surface Mounting Type
Cable to Cable Type
Through-panel Type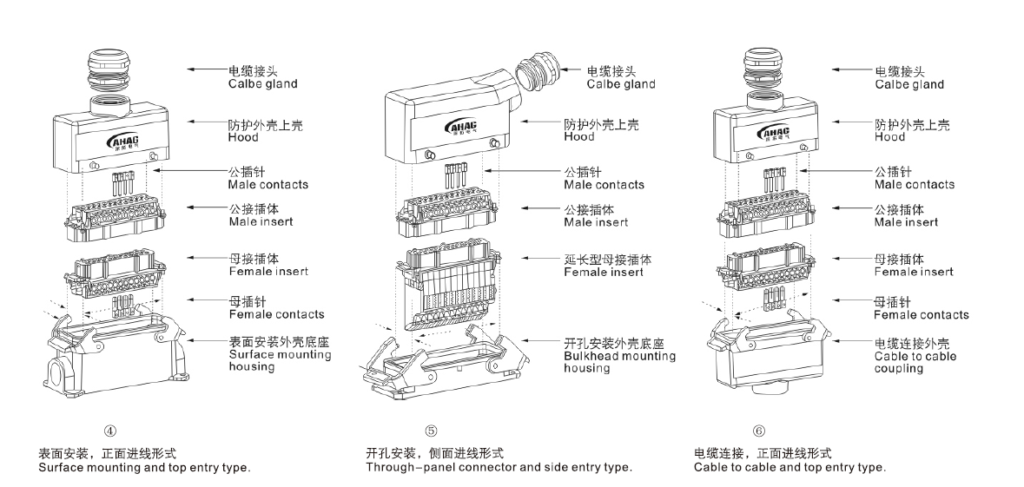 5.What is the operating temperature range of HDC connectors?
-45 to 125 ℃ degrees
6.What is the IP rating of the HDC connector?
Intrusion protection (IP) rating is used to define the protection of electrical enclosures
The sealing effect level of foreign objects (tools, dirt, etc.) and moisture intrusion. Our HDC connectors have protection levels ranging from IP65 to IP69k.